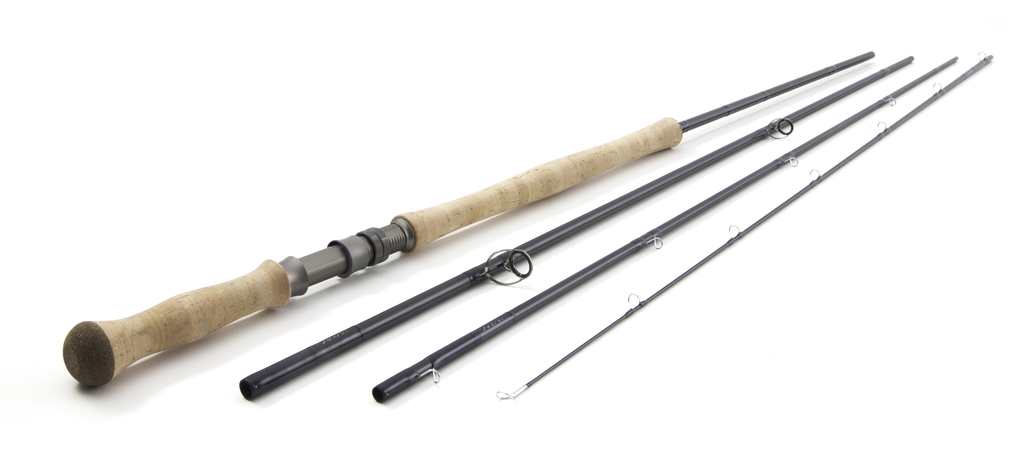 Scott T3H 16'0 » #10 4-pc
Les cannes à deux mains et les cannes switch T3h font progresser le lancer et le ressenti grâce à la technologie X-Core. Découvrez à quel point il est facile de former des boucles plates et serrées et de poser ses mouches plus loin, et de contrôler vos swings avec précision grâce aux cannes T3h.
Une technologie de pointe pour les ébauches, associée à des composants de qualité exceptionnelle, complète l'ensemble. Avec des porte-moulinet fraisés dans la masse en finition de type 3 à revêtement dur, des dévêtisseurs en titane avec inserts en SiC et des poignées en liège de qualité Flor, vous ne trouverez pas de meilleur porte-moulinet à deux mains.
Il existe un T3h optimisé pour votre pêche à deux mains. Disponible pour des soies de 4 à 10.
T3h two handed and switch rods advance casting and feel with X-Core technology. Find out how easy it is to form tight flat loops and reach far off lies, and to control your swings precisely with T3h rods.
Advanced blank technology paired with exceptional quality components complete the package. With bar stock milled reel seats in type 3 hard coat finish, titanium strippers with SiC inserts and Flor grade cork grips, you won't find a better built two hander.
Whether you like to skate or dredge there is a T3h optimized for your two handed fishing. Available in line weights 4-10.
Notre plus puissant outil à deux mains pour les grandes eaux ou les hautes eaux. Cette canne permet de faire de très longs lancers avec des tubes lourds et de manipuler facilement les pointes qui s'enfoncent rapidement.
Si vous pêchez en début de saison dans des conditions de ruissellement en Russie ou en Europe, cette canne deviendra un engin indispensable.
Our most powerful two hander for big or high water conditions. This rod makes very long casts with heavy tubes and handles fast-sinking tips with ease.
If you fish early season runoff conditions in Russia or Europe this rod will become an indispensable piece of gear.