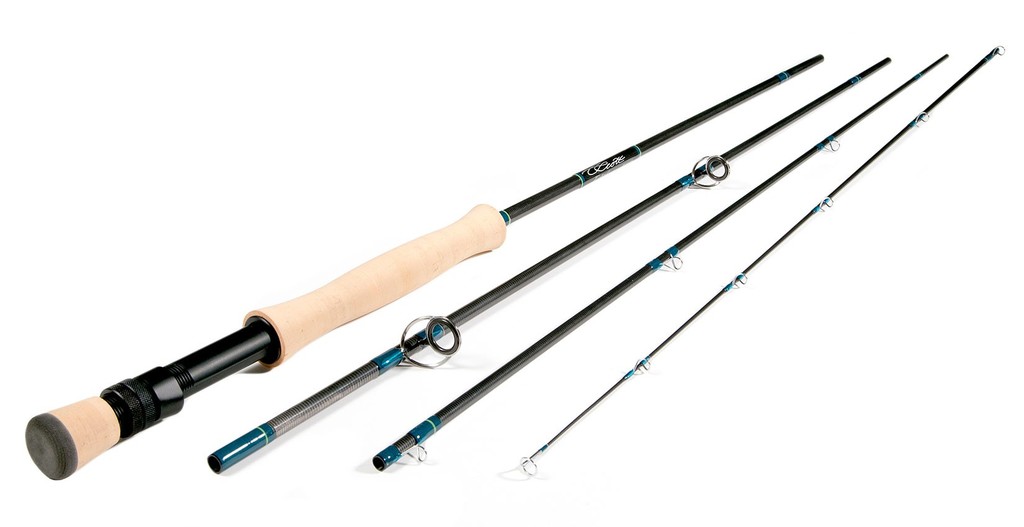 Scott Tidal 9'0 » #9 4-pc
Le choix d'une canne à mouche pour pêcher les espèces d'eau salée du monde n'est manifestement pas la solution la plus simple. C'est la plus difficile. Mais, pour ceux d'entre nous qui relèvent ce défi, les récompenses viennent autant de nos méthodes que de nos résultats.
Nous avons conçu les cannes à mouche Tidal pour rendre les défis un peu moins, enfin… difficiles. Des présentations précises aux poissons de mer et une bonne rotation dans le vent sont maintenant plus faciles que jamais. Ces cannes spécifiques pour les eaux salées se chargent rapidement, génèrent une vitesse de ligne élevée avec une course de lancer détendue, et ont une puissance suffisante pour contrôler les poissons qui se battent durement.
Comme toutes les cannes à mouche Scott, elles sont fabriquées à la main, du début à la fin, dans notre atelier du Colorado, par des constructeurs de cannes qualifiés utilisant les meilleurs matériaux disponibles. Les cannes mer sont disponibles dans des modèles couvrant toutes les espèces ou situations que vous rencontrerez sur les flats ou en pleine mer.
Emportez les cannes à mouche de la série Tidal lors de votre prochaine aventure en eau salée. Elles vous faciliteront un peu la vie… et pourraient même faire sourire votre guide.
Choosing a fly rod to fish the world's saltwater species clearly isn't the easy way. It's the Hard Way. But, for those of us who pursue this challenge, the rewards come from our methods as much as our results.
We designed the Tidal saltwater fly rods to make the challenges a little less, well… challenging. Accurate presentations to cruising fish and good turnover into the wind are now easier than ever. These salt specific rods load quickly, generate high line speed with a relaxed casting stroke, and have ample power to control hard fighting fish.
Like all Scott fly rods, they're handcrafted start to finish in our Colorado workshop by skilled rod builders using the best materials available. Tidal rods come in models to cover any species or situation you'll encounter on the flats or open waters.
Take the Tidal series fly rods on your next saltwater adventure. They'll make the Hard Way a bit easier… and might even make your guide smile, too.
Lorsque la taille du poisson, la taille de la mouche ou le poids commencent à grimper, attrapez la canne à pêche Tidal soie de 9. La puissance de la canne à 8 lignes augmente sensiblement, tant pour lancer de grosses mouches que pour contrôler les poissons qui courent et se battent.
When fish size, fly size or weight start to climb, reach for the Tidal 9 line rod. There is a noticeable jump in power over the 8 line rod both for casting big flies and controlling hard running and fighting fish.